Limo Service and Party Bus Rentals in Atlantic Highlands, NJ
Atlantic Highlands Limo Service by NJLIMO.CO is a reputable limousine service provider that specializes in luxury ground transportation. They offer a range of services including airport transfers, corporate transportation, bridal and wedding transportation, and private tours. Their fleet consists of various luxurious vehicles including sedans, SUVs, stretch limousines, and party buses. Atlantic Highlands Limo also employs professional and experienced drivers who prioritize safety, punctuality, and customer satisfaction. With affordable rates and reliable services, Atlantic Highlands Limo is the perfect option for those seeking a comfortable and stress-free transportation experience.
Newark Airport Limo
We provide Group Airport Transportation to and from Atlantic Highlands to Newark Airport , JFK Airport in New York , LaGuardia Airport in Queens, NY and PHL Airport Limo Service
NJ Limo is a reliable and affordable limousine service provider that offers a range of ground transportation services in New Jersey. If you're looking for a luxurious and stress-free transfer from Atlantic Highlands to Newark Airport, NJ Limo is your go-to option. With a fleet of various vehicles, including sedans, SUVs, and stretch limousines, you'll have the freedom to choose the perfect vehicle for your transportation needs. NJ Limo also employs professional and experienced drivers who prioritize safety and punctuality. They will ensure that you arrive at the airport on time and in style. Contact NJ Limo today at 732-930-5466 to book your transfer from Atlantic Highlands to Newark Airport or to explore their range of services.
Wedding Limo Atlantic Highlands
Experience Luxury and Elegance with wedding limo service in Atlantic Highlands by NJLIMO.CO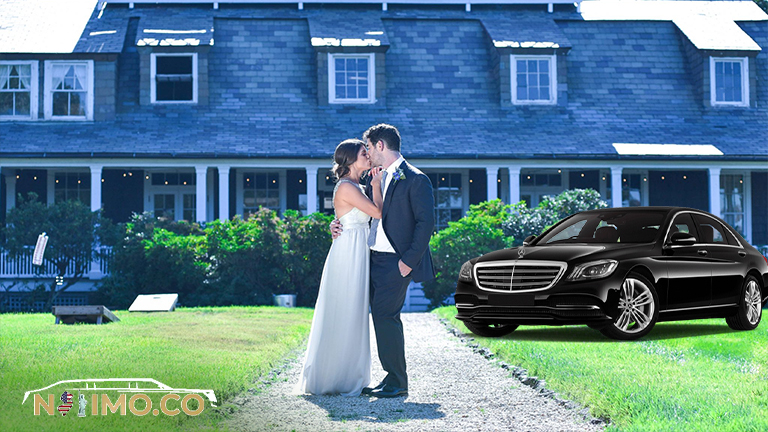 Your wedding day is a celebration of love, and every detail should reflect the beauty and joy of this special occasion. One way to add a touch of luxury and sophistication to your wedding day is by choosing the perfect transportation. NJ LIMO the premier limousine service in Atlantic Highlands, is here to make your wedding day even more memorable with our exquisite wedding limo services.
Why Choose NJLIMO.CO for Your Wedding Transportation?
Elegance on Wheels: Our fleet of wedding limousines is designed to provide the utmost elegance and comfort. From classic stretch limos to modern luxury vehicles, we have a wide range of options to suit your style and preferences.
Professional Chauffeurs: Our experienced and professionally trained chauffeurs understand the importance of your wedding day. They are dedicated to providing a seamless and stress-free transportation experience, ensuring you arrive at each destination in style and on time.
Customized Packages: We understand that every wedding is unique. That's why we offer customized packages to meet your specific needs. Whether you need transportation for the entire wedding party or just the bride and groom, we have flexible options to make your day truly special.
Impeccable Service: At NJLIMO.CO, we take pride in delivering impeccable service. From the moment you book with us to the time you reach your final destination, we are committed to providing a level of service that exceeds your expectations.
Attention to Detail: We believe that the little details matter. Our team pays meticulous attention to every detail to ensure that your wedding transportation goes off without a hitch. From coordinating with your wedding planner to decorating the limo with your chosen theme, we take care of it all.
Comfort and Amenities: Our limousines are equipped with luxurious interiors and amenities to make your journey as comfortable and enjoyable as possible. Whether you want to relax with a glass of champagne or enjoy the state-of-the-art entertainment system, we've got you covered.
Prompt and Reliable: On your wedding day, punctuality is crucial. You can rely on NJLIMO.CO to be prompt and ensure that your transportation schedule runs smoothly, allowing you to focus on the joy of the moment.
Make a statement on your wedding day with NJLIMO.CO's wedding limo services in Atlantic Highlands. Let us be a part of your love story, providing you with a transportation experience that is as extraordinary as the day itself. Contact us today to discuss your wedding transportation needs and reserve the perfect limousine for your special day.