Prudential Center Limo Service
Looking for a seamless and lavish transportation experience to the iconic Prudential Center in Newark, NJ? Look no further! At NJLimo.co, we specialize in providing unparalleled luxury limousine services that perfectly complement your visit to this renowned entertainment hub.
Why Choose Our Limousine Services to Prudential Center?
Exquisite Comfort: Our fleet of meticulously maintained limousines offers a haven of comfort and opulence. Sink into plush leather seats, enjoy climate control, and revel in the spacious interior as you make your way to Prudential Center.
Elegance and Style: Make a grand entrance that matches the prestige of Prudential Center itself. Our limousines exude sophistication, ensuring you arrive in style, turning heads and setting the tone for an unforgettable event.
Professional Chauffeurs: Our highly trained chauffeurs are dedicated to providing an exceptional experience. Punctuality, professionalism, and a deep knowledge of Newark's routes ensure a smooth journey, allowing you to focus solely on enjoying your outing.
Convenience and Safety: Navigating traffic and parking can be a hassle. Let us handle the logistics while you relax. Our drivers are well-versed in the area, ensuring you reach Prudential Center safely and on time.
Tailored Packages: Whether you're attending a sporting event, concert, or special event at Prudential Center, we offer customized packages to suit your preferences. From solo travelers to larger groups, we have a solution for every need.
Memorable Moments: Your journey to Prudential Center is more than just transportation – it's an experience to remember. Capture unforgettable moments as you travel in opulence and luxury.
Book Your Limousine Ride to Prudential Center
Don't settle for ordinary transportation when you can elevate your entire experience with NJLimo.co. We pride ourselves on delivering an unmatched level of service that aligns seamlessly with the prestige of Prudential Center Newark, NJ. Book your Prudential Center limo now!
Exploring Prudential Center and Nearby Points of Interest
When you're visiting Prudential Center in Newark, NJ, you're not just stepping into a premier entertainment venue – you're also surrounded by a range of attractions that make your trip even more exciting. At NJLimo.co, we're dedicated to enhancing your experience, which is why we've compiled a list of must-visit points of interest and their distances from Prudential Center.
Newark Liberty International Airport (EWR) to Prudential Center
Distance: Approximately 4 miles
Travel Time: Around 15 minutes (depending on traffic)
Whether you're flying in for an event or catching a flight after an exhilarating time at Prudential Center, the proximity of Newark Liberty International Airport ensures convenience. Our luxurious limousine services offer seamless transportation between the airport and Prudential Center, so you can travel in style without the stress of traffic.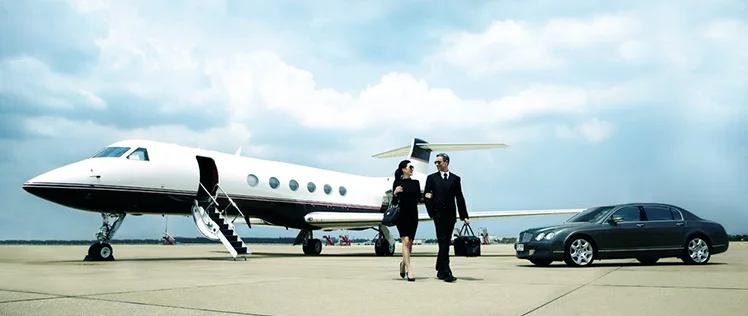 Distance: Approximately 1.5 miles
Travel Time: About 10 minutes (depending on traffic)
Discover a world of artistic treasures at the Newark Museum of Art, a short distance from Prudential Center. Immerse yourself in diverse exhibits, ranging from fine art and decorative pieces to global cultures. Our chauffeurs can provide you with an elegant ride to explore this cultural gem.
Distance: Approximately 0.5 miles
Travel Time: About 5 minutes (walking)
For a tranquil escape in the heart of Newark, head to Military Park. Stroll through lush greenery, enjoy public art installations, and take in the historic significance of this urban oasis. After your event at Prudential Center, a leisurely walk to Military Park could be the perfect way to unwind.
Distance: Approximately 1 mile
Travel Time: About 10 minutes (walking)
Get closer to the Passaic River at Riverfront Park, offering serene waterfront views, walking paths, and recreational areas. Whether you're looking for a pre-event walk or a picturesque spot to relax, Riverfront Park is a pleasant retreat near Prudential Center.
Distance: Approximately 0.5 miles
Travel Time: About 5 minutes (walking)
If you're arriving by train, Newark Penn Station is a major transportation hub conveniently located near Prudential Center. Enjoy a seamless transition from rail to luxury limousine as you make your way to your event.
Distance: Approximately 1.5 miles
Travel Time: About 10 minutes (depending on traffic)
Indulge in a culinary adventure in the Ironbound District. Known for its diverse dining options, this neighborhood offers an array of international cuisines that cater to every palate. After your event, treat yourself to a delicious meal just a short drive away.
At NJLimo.co, we're here to provide you with not only top-notch transportation but also insights into the vibrant surroundings of Prudential Center. Let us enhance your experience with our luxurious limousine services, ensuring you make the most of your visit to this entertainment hub and its neighboring attractions.