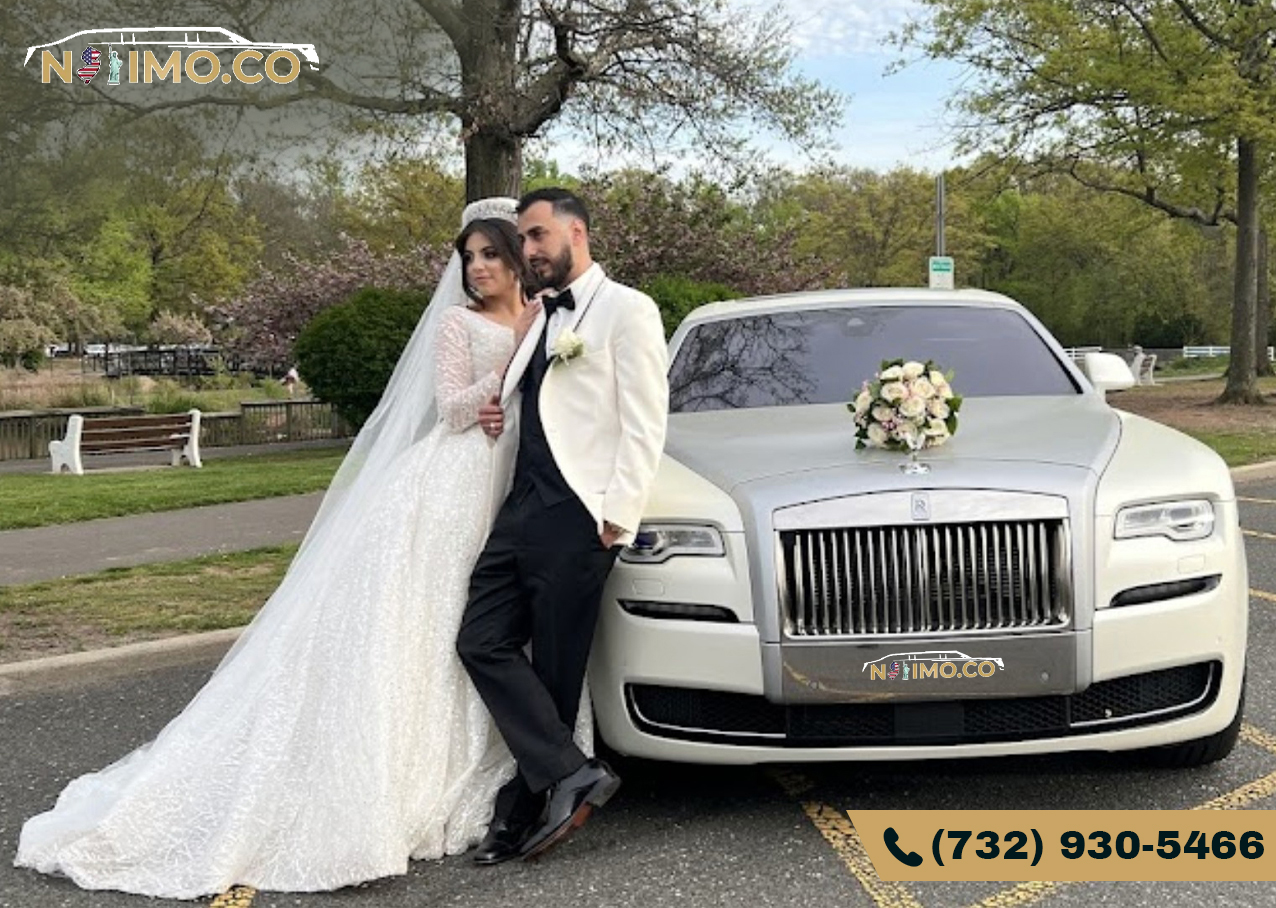 Rolls Royce Wedding Limo Rental NJ
NJ LIMO, your premier destination for Rolls Royce wedding limo rental in NJ. Make your special day truly unforgettable with our luxurious fleet of Rolls Royce limousines, designed to provide you with the utmost elegance and comfort on your wedding day.
When it comes to your wedding, every detail matter, and we understand the importance of selecting the perfect transportation. Our Rolls Royce wedding limos are meticulously maintained, ensuring that they not only look stunning but also provide a smooth and seamless ride for you and your loved ones. With their timeless beauty and iconic design, our Rolls Royce limousines will make a grand entrance and leave a lasting impression on your guests.
At NJ LIMO , we pride ourselves on delivering exceptional service that exceeds your expectations. Our team of professional chauffeurs is highly trained, courteous, and committed to providing a flawless experience. From the moment they arrive, you can expect nothing less than personalized attention and a seamless journey to your wedding venue.
We understand that planning a wedding can be stressful, which is why we strive to make the limo rental process as easy and convenient as possible. With just a few clicks or a phone call, you can reserve your Rolls Royce wedding limo, allowing you to focus on other important aspects of your special day. Our flexible packages are tailored to meet your specific needs, ensuring that you receive the perfect transportation solution for your wedding.
Whether you're looking for a classic Rolls Royce Phantom or a sleek Rolls Royce Ghost, we have the perfect vehicle to match your style and preferences. Our Rolls Royce wedding limos are equipped with luxurious amenities, including plush leather seating, state-of-the-art sound systems, and complimentary refreshments, allowing you to relax and enjoy the journey in opulent surroundings.
Don't settle for anything less than extraordinary on your wedding day. Trust NJ LIMO to provide you with a Rolls Royce wedding limo rental in NJ that will elevate your wedding to new heights of elegance and sophistication. Contact us today to book your dream limousine and let us be a part of your unforgettable wedding experience.