Are you planning for a trip to or from New Jersey via Morristown Airport? Ensuring everyone arrives safely and on schedule is an important aspect! Are you the one coordinating the airport transfer or just wanting to make sure everyone traveling to & from the airport has a fun time? Although hiring our lavish limo service for your Morristown airport may seem like an unwarranted luxury. You may find it well worth your investment.
Morristown airport transportation is crucial when handling the busy and frantic airport terminal routes. That's where NJ Limo comes in. Our excellent Morristown airport limo service makes moving to and from the airports easy. We make sure everything goes fine by dropping off and picking up on the street. And since our rides are direct, you can relax, unwind, and let us do the driving in one of our cozy cars, SUVs, classic cars, or limo buses.
Renting a reputable airport limo service ensures safety, comfort, and professionalism. It also features exciting extras like music, lighting, and decorations that may contribute to creating the ambiance and making memorable memories. You can plan your trip and take us from Morristown airport to anywhere, knowing your ride will be available for you when you're done. When you choose NJ Limo, you can depend on getting professional and trustworthy service. All our vehicles are in excellent condition. All our chauffeurs are experts at promptly getting their clients where they need to be.
When you choose NJ Limo, you can be certain that you are with the most competent, experienced, and well-trained chauffeurs in the industry. Having an experienced & skilled chauffeur ensures that you won't have to worry about navigating the streets or finding a parking spot. Instead, you may unwind and spend time with your guests, do some work, or take a rest while traveling. Having a dependable Morristown airport limo service ensures you arrive in comfort & safety. We provide you with the sense of security you deserve.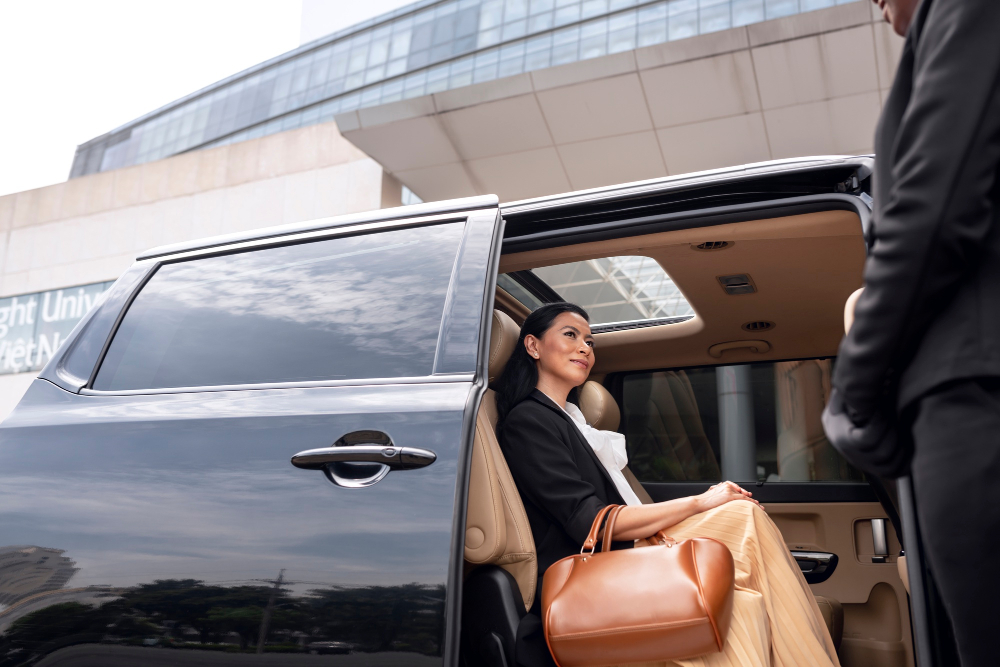 Factors to consider before renting
Several essential factors need careful consideration when renting an airport limousine to ensure a hassle-free and pleasant travel experience.
The first and most crucial thing is to evaluate your group size and the type of limousine that fits your needs.

Limousines differ in size and style. They are also available in stretch to SUV models, and classic cars to limo buses. Each of the limousines is available at NJ Limo and serves clients flexibly.

Picking a vehicle that suits your group's size ensures everyone travels with ease.

Budget is also a vital factor in Morristown airport transportation. It's prudent to determine how much you're willing to pay for Morristown airport transport. Knowing the budget beforehand will help you in selecting the best Morristown airport transfer that aligns with the desired type of limousine.

Additionally, booking your Morristown airport transfer in advance is another essential factor. Proms and other special occasions tend to generate high demand for limo services. Booking early, ensures you have your chosen vehicle. It will decrease the risk of availability issues.

Do some research to find out about the company's reputation and reliability as an airport limousine service provider. Reading customer reviews, checking online ratings, and seeking recommendations can give valuable insights into the company's track record.

Go with a professional Morristown airport limousine transfer company that has a history of punctuality, professionalism, and top-notch customer service! You can prefer NJ Limo and rest assured that you are with a good hand.

Your limo ride needs to be as easy as possible. Hiring a reputable airport limousine transfer company can make all the difference in achieving that.
With NJ Limo, you can save time on the road or in traffic. You can also foresee and prevent traffic issues by planning your route wisely.