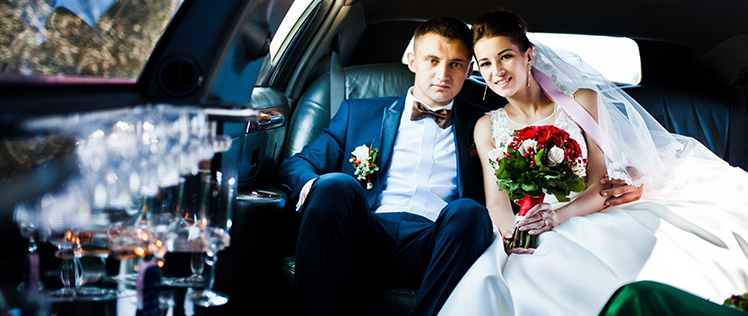 We all know that wedding tends to be one of the most enjoyable moments of our life. It is a precious, memorable, auspicious, and inherent part of your life that you will love to carry for more years to come. So many things can make planning your wedding day stress-free and relaxing, like a wedding limo in NJ. 

Read why an NJ wedding limo is a perfect addition to your wedding day to-do list. 
Incredibly Elegant 
The most important state which every wedding has is class. Weddings are events where people are judged based on how much they have in terms of royalty. Every guest has eyes on you, and with an NJ wedding limo, you can prove your chivalry and make a grand entrance at your wedding. Your guests will love seeing the limo pulling up to the venue, and it is a perfect way to start walking down the aisle. 
Safest Alternative 
Weddings and parties include wine tasting, champagne, and much more fun, and in between, you don't want your special day with some bad happenings due to being drunk. Limousines ensure that you arrive and depart from the wedding venue safely. 
Generally, limos are driven by professional chauffeurs, and they make that possible from every end and ensure that they never disappoint you. In addition, your chauffeur will ensure that everyone is safe and sound. 
Beautiful Appearance 
Both bride and groom make the best appearance on their wedding day, and a beautiful luxurious limousine will add to make the wedding affair a top-notch. A wedding limo in NJ will suit you in the best possible way and will look absolutely stunning. In addition, a well-dressed chauffeur will accompany you to handle your ride with extreme professionalism and understanding of the significance of your wedding. 
Setting a Glamorous Tone 
Nothing sets the glamor like a luxury chauffeur wedding limo. With a beautiful limo in the background, you will have the best pictures to showcase your big day. You will get stunning photos with a limo that you can look at for years to come and remember your wedding. 
Use the wedding limo to stage photos in and around, and make sure you share your fun photos on Instagram so that all your friends can enjoy the fun on your wedding day. 
Comfortable Travel 
When it comes to your big day, you don't want to worry about anything. But it includes heavy traffic, logistics, or driving. So, you should hire an NJ wedding limo company and let a professional chauffeur handle these responsibilities with precision and attention to detail so that you can enjoy every moment of your special day to the fullest. 
Are you looking for a reliable NJ wedding limo service? If yes, then you should look no further than NJ LIMO. We know that wedding is your special day and it deserves to be treated with the best. So contact us today at (732) 930-5466 and let us provide you with the superb-standard wedding limo travel experience you deserve the most on your wedding day.