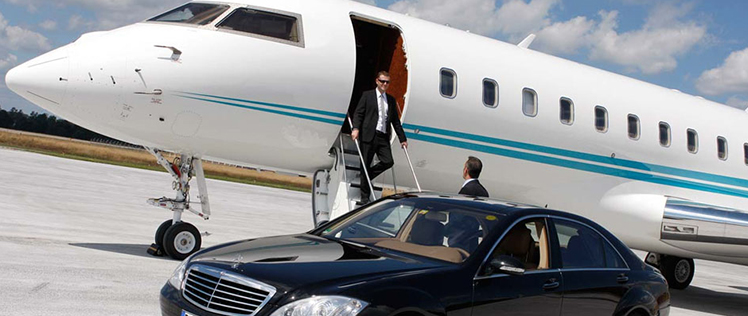 Want to catch a flight at Newark International Airport? Are you thinking about how to get to the airport? Booking a Newark airport limo will ensure a much more delightful and less stressful travel experience. Take a look at the reasons why you should consider booking Newark Airport pick up service. 
On-time arrival
One of the most important reasons why you should consider booking a New York airport limo service is to reach the airport on time. With reliable ground transportation, you'll never miss your flight. You can even choose to drive your own car to the airport. But this is not the case when you run into traffic. 
Above all, finding affordable and available parking space near a busy airport like Newark Airport is pretty challenging. With a professional Newark airport limo pick up service, you'll reach the airport on time. 
Safety and professionalism 
Safety is paramount when it comes to choosing ground transportation. Newark airport limo service will make sure that you get safely to the airport. Professional ground transportation companies only hire dependable and responsible chauffeurs who are experts behind the wheels. They know how to adapt to any traffic condition quickly. 
Hassle-free and Stress-free 
Catching a flight can be stressful and it becomes more during last-minute booking. There are lots of things required to find the right route to the airport and avoid traffic-related delays. Fortunately, this isn't something you should stress about anymore. 
A professional airport limo service provides you with a tailor-made transportation plan designed as per your specific requirements and priorities. You'll be picked up from the comfort and convenience of your home or hotel and arrive at the airport on time. 
First impression 
Generally, luxury limos provide enormous comfort and safety. This is not the only reason why you may use them. Schedule premium airport transportation is a perfect way to make a good first impression on your business partner and delegates. 
If your business partner will wait right outside the baggage claim area, a professional chauffeur will show up to handle all the heavy lifting for him. Rest assured that, your business partner will be impressed and will appreciate that you're choosing the best services for him. 
Affordability 
Most people have a misconception that airport limo transportation is costly. But this is not the case. Luxury airport limo services are available at affordable prices. This makes the airport limo service ideal for both you and large groups visiting a new place no matter whether for business or pleasure. 
Bottom Line –
When it comes to scheduling Newark Airport pick up service, NJ Limo understands that whether you're traveling for business or leisure, you need dependable transportation. You can rest assured that you'll be transported in a professional, secure and comfortable way. Our well-trained chauffeurs are knowledgeable professionals when it comes to airport layout and traffic patterns. So you'll get to where you need to go without losing your valuable time. For more information about our services, please contact us today at  (732) 930-5466.