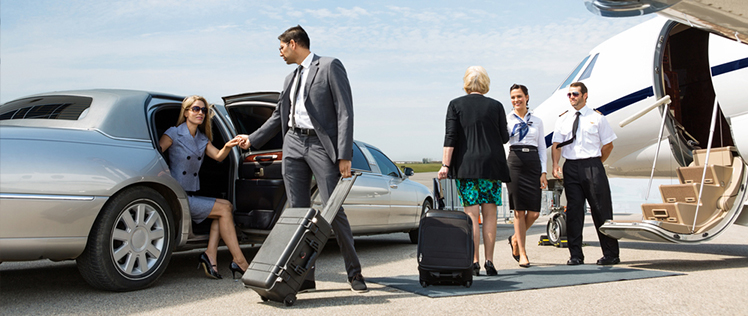 As you land at Newark airport or have to reach the airport to catch a flight, there are various modes of transportation possible. However, if you desire to have a comfortable, stress-free, safe, and affordable journey to the airport, the best option is to call us at New Jersey Limousine Service. We can offer the best Newark airport limo service so that you have a pleasant trip to the airport. Let us see what you can expect from having airport limo service from us.
Timely service 
You will certainly be having a timely service from us. Our chauffeur will be at your place or airport with a well-maintained limo to transport you to or from the airport. Even if your plane is delayed, you can expect to have the same nature of service from us. It will never happen, that due to our negligence, you are late and miss a flight or attend an important meeting. We keep a track of your flight and modify our services in like manner.
Services of professional chauffeurs 
The chauffeurs driving our limos are all professional and trained. They have the training to drive safely and have the professionalism to behave courteously while driving the car. They will be handling your luggage and welcome you to the limo before driving you safely to your destination. They are well aware of the city traffic pattern and any road diversions. They will avoid crowded roads and follow the shortest route to your destination. It is also good to know that they have a clean background as we screen every chauffeur before handing over the car keys to them.

Well-maintained limos 
It will never happen that you will face any mechanical problems while traveling in our limos. All our limos are well-maintained. We ensure that our chauffeurs check the condition of the limo before driving out of the garage. If they notice the slightest defect they do not drive out in that limo. We have a monthly schedule of repair and maintenance to ensure that all our limos are in good working condition.
Clean and sanitized 
We always used to clean our limos after a trip. However, after the outbreak of the COVID-19 pandemic, we also sanitize the limos after a trip. So, the limo that you will travel in will be a cleaned and sanitized car. You will not have any fear that seating in the limo will face any contamination. The interior will be clean and sanitized giving you peace of mind that you are traveling in a safe limo.
Affordability 
This may be astonishing to you. Yes, generally we feel that having a limo service is a costly affair. However, if you are traveling with a family or a group of companions, you will certainly feel how affordable our limo service can be. Even if you are traveling alone, think of the adage, "Time is money". Thinking such you will feel our services affordable.
Call us to have the best Newark airport limo service.