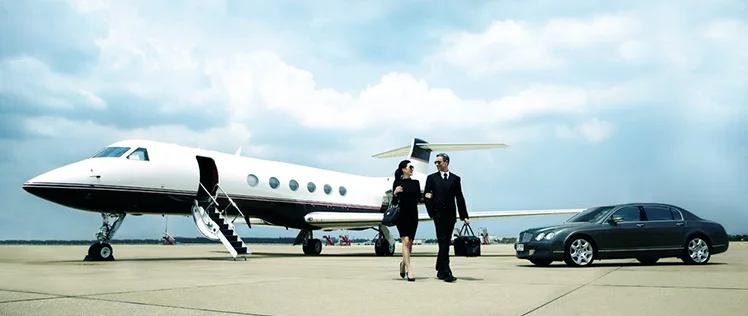 Newark Liberty International Airport (EWR) is an entryway to the New York City metropolitan region, offering many international and domestic flights. Whether you're a frequent flyer or a first-time traveler through EWR, you should know about the airport's facilities, services, and tips to ensure a smooth and stress-free experience. Let us cover what travelers need to know about Newark Airport!
Terminal Overview
Newark Airport has A, B, and C-three passenger terminals. Each terminal has various airlines, shops, dining options, and services. Check your airline and flight details to determine your designated one.
Transportation to/ from the EWR Airport
EWR offers multiple ground transportation options.
Plan your travel with a reliable Newark Airport Limo for peace of mind.
Parking: 
Newark Airport has various parking options, like short-term, long-term, economy, and valet parking. It's advisable to make parking reservations in advance, especially during peak travel times.
You can stay stress-free about parking worries at Newark Airport by booking a professional limo service.
Security Checkpoints
Security checkpoints can be busy, so arrive at the airport early. Ensure you have a valid ID, boarding pass, and any required travel documents ready for inspection. Consider signing up for TSA PreCheck for sped-up security screening.
Dining and Shopping
EWR offers a diverse range of dining and shopping options throughout its terminals. There is something for everyone, like fast food, gourmet cuisine, and souvenirs to luxury brands. Terminal C, in particular, boasts an impressive selection of restaurants and shops.
Airport Lounges
If you can access airport lounges, Newark Airport has several lounges catering to various airlines and passenger classes. These lounges offer a tranquil oasis with complimentary food, beverages, Wi-Fi, and comfortable seating, making your wait more enjoyable.
Charging Stations and Wi-Fi
Free Wi-Fi is available at the Newark Airport. Additionally, charging stations are scattered across terminals to ensure your devices remain powered during your journey.
Terminal-to-Terminal Transportation
The AirTrain Newark is a convenient monorail system connecting all three terminals and various parking areas. Use it to move swiftly between terminals or reach remote parking facilities.
Flight Delays and Layovers
Delays and layovers are common in air travel. Newark Airport provides ample seating, restaurants, shops, and lounges to ensure you stay comfortable during extended waits. Minute Suites in Terminal C even offer private rooms for relaxation or work.
Accessibility Services
EWR is committed to making travel accessible for all passengers. The airport provides accessible facilities, including restrooms, elevators, and TTY phones. If you require assistance, inform your airline in advance or seek help from airport personnel upon arrival.
Local Area Attractions
When you have a lengthy layover or some spare time before your flight, consider exploring the nearby attractions by booking a reliable limo service.
Newark Airport's proximity to New York City offers opportunities to visit iconic landmarks, museums, and cultural sites. Ensure you have sufficient time and transportation options to return to the airport for your departure.
Conclusion
Traveling to/from Newark Liberty International Airport can be a seamless and enjoyable experience with proper planning. Prioritize arriving early, exploring dining and shopping options, and staying connected with free Wi-Fi. Familiarize yourself with your terminal and transportation choices to ease navigation, and don't forget to account for potential flight delays or layovers.
The airport's commitment to accessibility ensures that all passengers can travel comfortably, and ground transportation options cater to various preferences and budgets. Whether flying for business or pleasure, Newark Airport is your gateway to the vibrant New York City area and beyond.
If you want your journey through EWR to be a breeze, rely on  NJ LIMO for safe airport travel! Call us 24/7 at (732) 930-5466 to book a reliable Newark Airport limo!