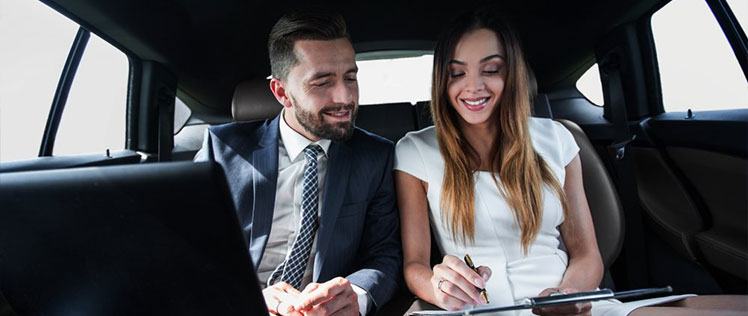 Are you going to attend a business conference or seminar in NJ? How about booking a corporate limo in NJ? Attending business conferences or seminars is one of the best ways to connect with like-minded professionals. By booking a professional corporate limo service, you get hassle-free transportation to reach your venue at the right time.
With less preparation and some helpful tips, you are ready to make the most out of your business meeting or conference.
Ensure a Professional Corporate Travel to Stay Stress-Free
Get prepared with your presentation and other things before attending the conference or meeting. For stress-free transportation, you can consider booking a professional corporate limousines service in NJ from NJ LIMO. Let us handle your travel requirements with the highest level of professionalism. We ensure you enjoy an on-time travel experience to reach your corporate event venue in NJ.
Prepare a Perfect Schedule
Most business conferences and seminars have a loose schedule divided into different sessions. Having a corporate limo at your service helps you make the most out of the leisure sessions. You can go out for lunch or dinner with the newly found like-minded professionals in a stylish limousine. It helps you create an impression, socialize, and build networking that proves helpful for your business.
Keep your Business Card
Most business executives forget to keep business cards while attending a seminar or conference. When attending a business conference, make sure to keep plenty of business cards with you. It helps you exchange contact information and create new contacts profitable for your business. A seminar or business conference is the best place to get new contacts and build networking.
Take Notes
Make sure to take notes on each business card that you receive at the seminar or business conference. It will help you remember the purpose of collecting the business card and follow up later with those individuals.
It is also essential for you to take notes about the takeaways from each session. Try to sum up each session's learning into some key points. After the conference or seminar ends, you can summarize the entire event in the best way.
Do the Follow-Up
What is the first thing when you get back to the office after attending a conference or seminar? Make sure to follow up with attendees, speakers, and business executives you met at the business conference. It proves to be a great way to start building a lasting business relationship.
Apply What Your Learnt in the Conference or Seminar
Try to apply the knowledge that you gained from the conference or seminar to your work. Review your notes and find out what can be used in your day-to-day job to get the best results. You can also take the initiative to share new insights and information with your co-workers by hosting a short training session.
Are you ready to leave the stress of corporate transportation in NJ on NJ LIMO? Contact us today at (732) 930-5466 to book a world-class corporate limo in NJ! We are 24/7 at your service to handle your NJ corporate travel requirements!