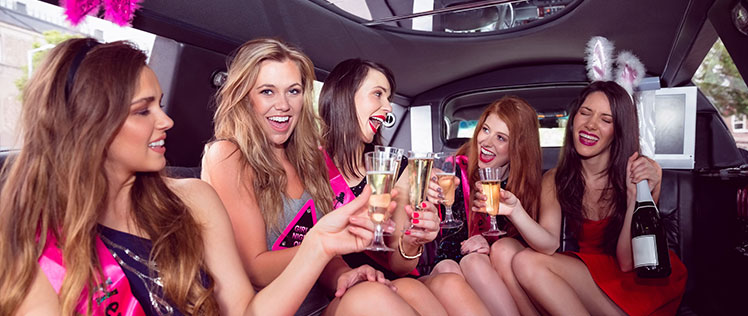 Dreaming of arriving at your Prom party venue in style? the best prom limo in NJ? Then look no further than NJ Limo! We are one of the largest prom limo service providers in NJ. We are backed by the most amazing fleets of luxury prom limousines, specialty cars, and limo coaches for prom in New Jersey!
Why choose NJ LIMO for your prom Party?
We have been offering the best prom limo service in all of New Jersey for decades. We strive for excellence which means that your prom limousine will arrive on time and meticulously clean on the day of your prom. And parents, you have the peace of mind of knowing that your young adults will be safely transported to their various prom party venues.
Our chauffeurs are licensed, certified and random drug tested. They are regularly supervised and will ensure your safety as well as that of all the prom attendees. We will be with your kids throughout the entire prom night. We are dedicated & we make certain that everyone arrives safe and sound.
If you think about the price then it may vary based on your need, capacity, and date. The pricing for prom limo service is slightly higher than regular nights due to the high demand during the season. We make sure that we have enough vehicles and that everything runs smoothly for your prom party. We have various backup plans in place to ensure that your travel experience is seamless.
You can easily obtain pricing for our prom limo service on our website by entering the date of your event. Alternatively, you can call us to inquire about any current specials we may be offering. Please note that prices are subject to change, but we pride ourselves on offering highly competitive rates for our top-notch prom limo service.
Make a grand entrance at prom and enjoy the night like a superstar!
We at NJ Limo are all about making a grand entrance. If you're looking for a prom limo, we offer prom goers the ultimate vehicles for their big night. At our prom limo service, we take pride in offering some of the most unique and extraordinary vehicles in the market. Our impressive prom limo fleet features a wide range of popular and exotic models, all tailored to make your school event truly grand. For larger groups, we have a diverse collection of spacious SUV stretch limos. Whatever your preference, we are confident that you'll find the perfect ride. It  will make you and your friends stand out from the rest of the crowd!
The question may come to your mind when should you book the prom service? We recommend that you begin planning and searching for your prom limo several months ahead of your scheduled event. As a specialist in providing exceptional prom limo services, we take pride in offering our clients a one-of-a-kind ride and experience. For the most part, we like to have your destinations beforehand. So that our chauffeur can map out all locations that we are taking you. We allow you to make deviations if necessary. Our top priority is to make sure that you have a fantastic time on our antique and exotic prom party limousines.
Conclusion
Whether you're looking for a prom limo in NJ, let NJ Limo create a night to remember! Call us today to know more about our service.