When it comes to corporate events, creating a lasting impression is crucial. From business meetings to conferences and networking events, every detail matters. One surefire way to elevate the experience and leave a lasting impression on your clients is by opting for a luxurious limousine service in Colts Neck, NJ. In this blog post, we will explore how the Colts Neck Limousine Service, NJ can help you make your corporate events truly memorable, leaving a positive and professional impression on your esteemed clients.
Arrive in Style and Elegance:
First impressions are everything, and arriving in a luxurious limousine sets the tone for a successful corporate event. The Colts Neck Limousine Service offers a fleet of stylish and well-maintained vehicles that exude elegance and sophistication. From sleek sedans to spacious SUVs, you can choose the perfect vehicle to suit your corporate image and make a grand entrance.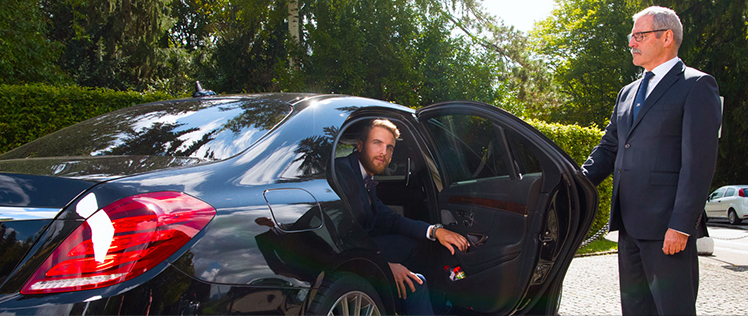 Professional Chauffeurs:
At Colts Neck Limousine Service, professionalism is paramount. Their team of highly trained and experienced chauffeurs ensures a smooth and comfortable ride for you and your clients. The chauffeurs are not just skilled drivers but also courteous professionals who understand the importance of providing exceptional service. They prioritize punctuality, ensuring that you and your clients arrive at your corporate event on time and in style.
Personalized Services:
Colts Neck Limousine Service understands that every corporate event is unique. They offer personalized services to cater to your specific needs and preferences. Whether you require multiple stops, airport transfers, or assistance with coordinating transportation logistics for a large group, their dedicated team will work closely with you to plan and execute the perfect transportation solution.
Enhance Productivity and Networking:
Traveling in a limousine provides an ideal environment for networking and conducting business on the go. The spacious and comfortable interiors of the limousines allow for productive discussions and valuable networking opportunities. Impress your clients by offering them a luxurious and private space where they can relax, prepare for the event, or engage in meaningful conversations.
Safety and Reliability:
Colts Neck Limousine Service prioritizes the safety and satisfaction of their clients. Their vehicles undergo regular maintenance and inspections to ensure top-notch safety standards. With a team of professional drivers and a commitment to customer service, you can trust that your clients will have a secure and reliable transportation experience throughout their journey.
Conclusion:
When it comes to corporate events, every detail counts, and transportation plays a significant role in making a lasting impression. With Colts Neck Limousine Service, you can elevate your corporate events to new heights of elegance, professionalism, and comfort. 
Call NJ Limo now at (732) 930-5466 to book your Colts Neck Limousine Service, NJ with ease!