Whether you travel often for business or pleasure, choosing the right transportation can make you make a significant difference in your travel experience. If you are still on the fence as to whether hiring Red Bank limo in NJ for your airport travel is the best option, please read the post below. 
Better Airport Travel Experience 
Between parking, waiting on prolonged security lines, airport crowds, navigating busy terminals and so many additional hassles that come along with flying, they are not always a good experience. Even if you are a frequent flyer, airport travel can be stressful. The perfect way to enhance the airport travel experience is by eliminating a stressful aspect of it – which in this case is driving to or from the airport or dealing with parking-related hassles or expensive cab fares. 
Hassle-Free Experience from Other Transfer Options 
Relying on a cab service or rideshare service for your airport transfer can be a nigh tmare. You can be unsure if they will be on time or will know the airport very well to navigate it effortlessly. With Red Bank limo in NJ, you can be sure that your chauffeur will know exactly where to go to pick you up and drop you off so that you will be on time. 
It is especially important if you want to keep a schedule. You should choose a reliable airport limo service if you have business associates or clients flying into town so that you can make a good impression on them. 
Professional Chauffeured Transportation 
It may be the main reason behind hiring Red Bank limo in NJ for your airport pickups or drop-offs. A professional chauffeur is well-trained and experienced enough to provide you with as quality ground transportation solutions as possible. You are assured that they will get you to your destination on time and be safe. All of their chauffeurs are properly licensed and have undergone thorough background checks. In addition, the limousine company is fully licensed and insured in the state of New Jersey. 
Good First Impression 
Are you having clients coming into town? And do you want to make a good first impression? If yes, the impression starts the moment they step foot out of the airport. By booking Red Bank limo service in NJ, you can be sure that the condition of the limo being used will be pristine and in top condition.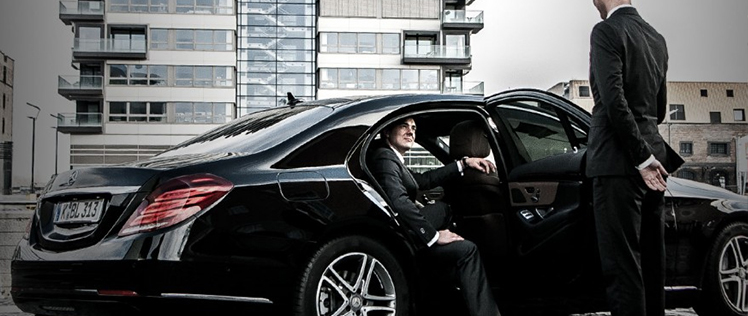 Meet and Greet Services 
Meet and greet service is perfect whether you need a Red Bank limo In NJ for professional or personal reasons. Your chauffeur will meet you at a prescheduled spot and will help you with your luggage. You can be sure that they will be exactly where you have asked them to be and will be on time. 
Booking Red Bank Limo Service in NJ 
With professional Red Bank limo service in NJ from NJ Limo, you can count on our simplified, easy booking process, quality customer service assistance, and live flight tracking ensuring timely pickup and drop-off, professional chauffeur, impeccably maintained limos, and much more. If you want to know more about our Red Bank NJ limo service to pick up your clients from the airport, feel free to contact us at (732) 930-5466.